Christmas Winter Break Update
Thursday, December 9, 2021 by Jennie Higgins | Uncategorized
I can't believe that Christmas is only 16 days away. It's been a fun and crazy piano year so far. Below is a picture that you can save and send to friends who are inquiring about piano lessons. You can have your friends send me an email to inquire about lessons. Use the email: lessons@adamo.ca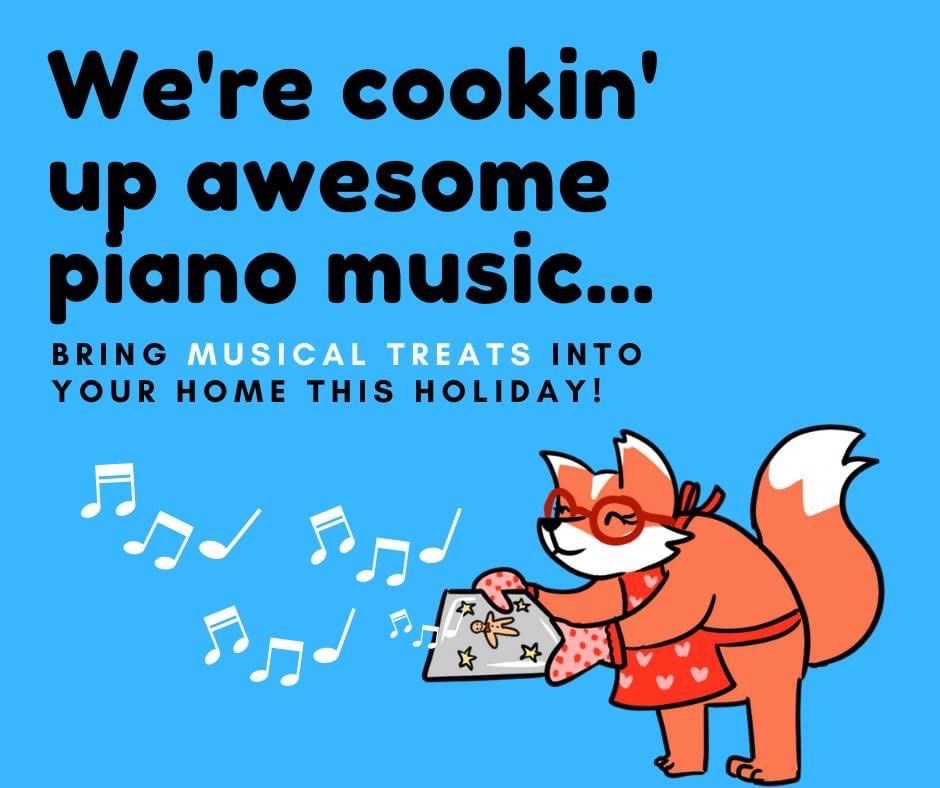 I wanted to thank everyone who took part in our Christmas recital on November 26th. In studio we will be returning to regular learning, and of course some Christmas fun. I have games, and songs and activities all prepared for each of my students. Feel free to ask for more activities over the holidays.
This year I also thought I would collect a few photos of students around your home, neighbourhood, or where ever you are doing your holidays this year. If you need ideas of what kind of things I am looking for, I am using the game "Christmas Scavenger" hunt as inspiration. In person students, can take a couple of cards from the indoor and outdoor decks to take photos with. Send them to me. Then I will be making a slideshow to put on our private YouTube page. This is the same page that I put the recitals on. You must have the link to view it. Please have the photos into me by December 20th. Then I will have the link back to you by Christmas. It is going to be fun.
Pass the word along, and we will have a great little memory video of all the Christmasy things around all of my students. Adults included! Have fun!
Merry Christmas and a Happy New Year!