Spring, Exams and Recitals
Wednesday, April 19, 2023 by Jennie Higgins | Update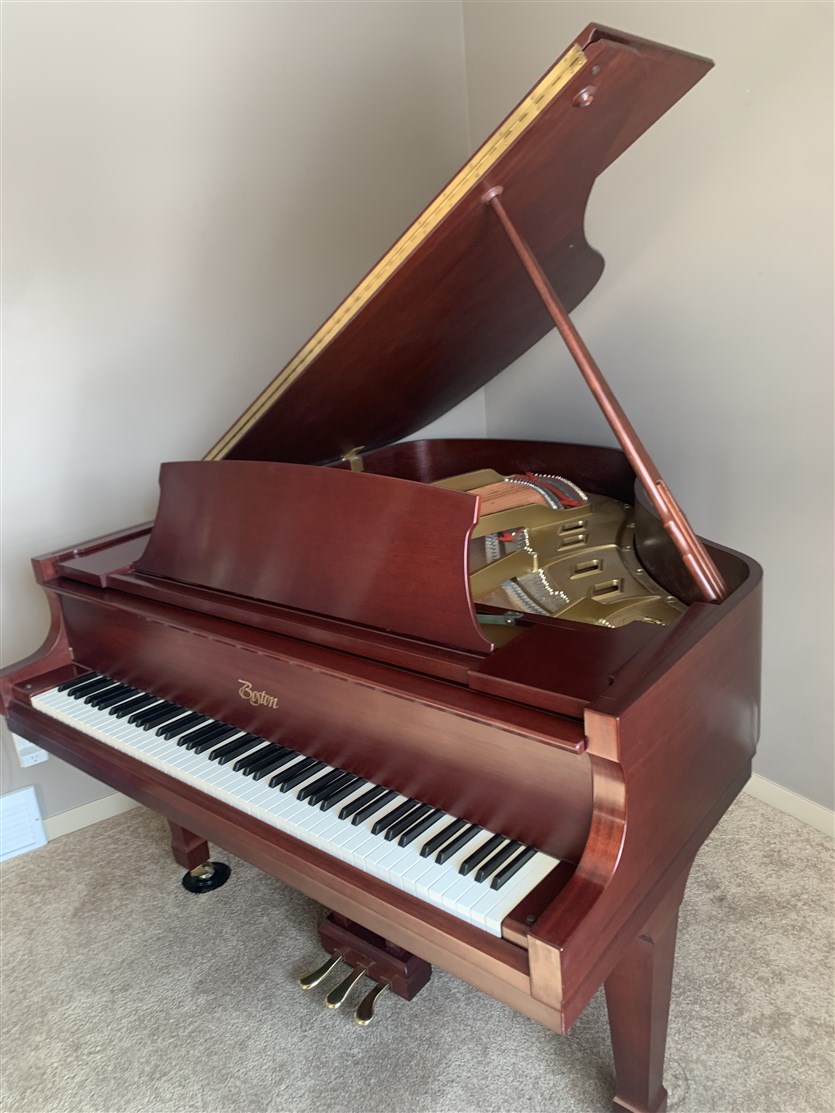 Spring has arrived!

With it comes so many things we have been looking forward to. Nicer weather. Spring flowers. Baby animals. New music. Crazy weather too, here in Airdrie, Alberta, Canada. And so much more.

Around the music studio, it is the time for preparation. Some of my students are in full swing of exams this week. They have worked so very hard, and are ready to play. Others are just beginning to find new music for our Year End Recital. There are even new students who have joined our studio.

And of course, as the picture above shows, I have upgraded my grand piano to not only a slight bigger piano, but a higher quality one. This is so very exciting! We have been using it for a little over a month now. The tuner has tuned it all up and got out some of the bugs, and we are ready to play on it for our upcoming performances.

To my students: I have been asking for a list of songs that you would like to learn. Please bring me a list of 5 - 10 songs that you think you'd like to learn. We will pick 1 or 2 for our year end recital. Date and location of the recital is to be announced.

We also have a new practice challenge coming up for the month of May. Watch out for it. More details to come in your emails.

New Student Sign-ups! I am full for this school year session. But there will be space in the summer, for any student wishing to try out piano, theory or voice. Email me for details.

Happy Spring. See you in the studio.
Mrs. Jennie
Winter is Here!
Wednesday, November 9, 2022 by Jennie Higgins | Update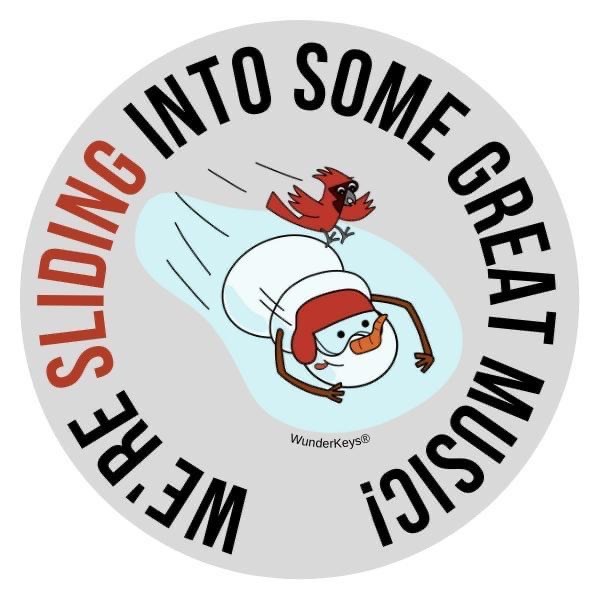 Winter is Here! And with that comes our busiest time of year. So many holidays to celebrate; Thanksgiving and Halloween have come and gone. Now we prepare for Christmas and Winter Recital and Exam season! What an amazing time of year!
To get us in the mood, we have begun our new practice tracker; and it comes with "Reindeer Bucks"! That means prizes!
Our recital will be in Calgary's community of Royal Oak once again this year, on Tuesday, December 13th. Students have their songs picked out and there are new students learning as well. And also featured this year are out of town online students. If you can't tell, I am very excited. I will be splitting the recital into 2 groups again; trying to keep the younger students as early as I can.
If you're new to Adamo Piano Studio, we have almost a full roster of students. There are only a couple of spaces left. But I am getting daily requests for lessons. So if you still haven't signed up for piano or beginner voice lessons or even theory lessons, sign up NOW.
Hope you are staying warm. Keep loving your music learning and practicing more and more each day.
Mrs. Jennie
Summer is Here!
Wednesday, July 7, 2021 by Jennie Higgins | Update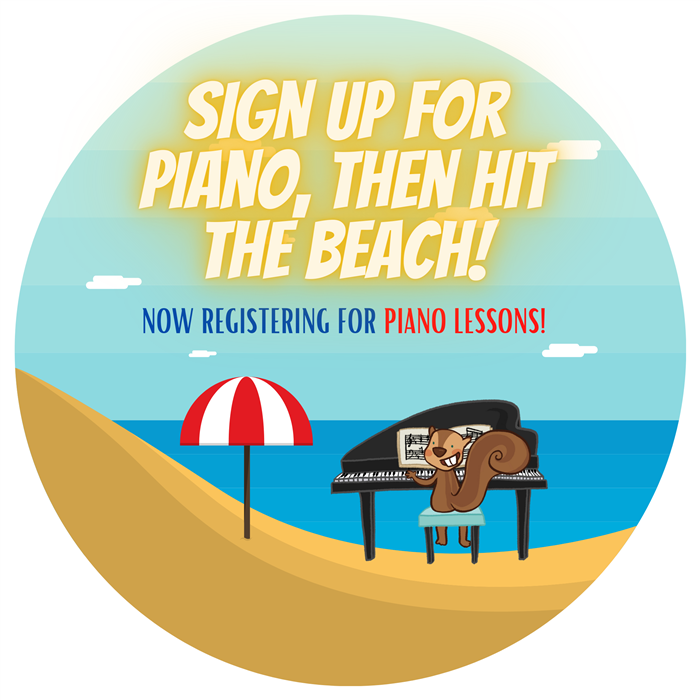 What an amazing year we have had! Online lessons were such a great success! Everyone kept up with all their learning. I am so proud of you all!
Summer is here and summer lessons have begun! I still have a bit of space for summer lessons. So let your friends and family know. Especially if you live in Airdrie. The new studio is amazing! We have so many new books, new games and new activities to play. So sign up now.
Have an awesome summer!
Mrs. Jennie
Adamo Piano Studio